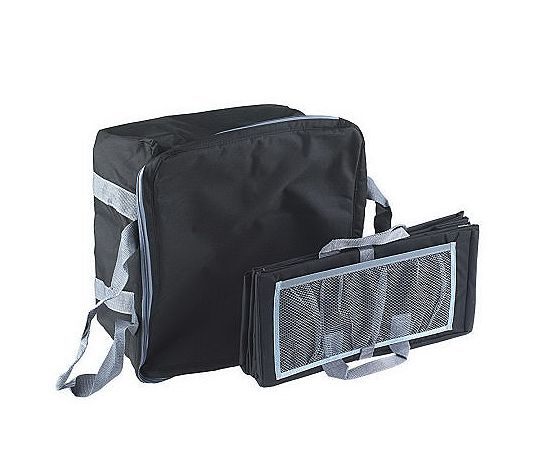 Today, The Daily Kool has decided to play hooky. That's right, folks...we are taking the day off from school and work to do absolutely nothing but have fun together as a family.
Novel idea, huh?
Since we are a group of classic workaholics, we occasionally need the break to reclaim our sanity. Yes, we realize this is why we have weekends, but ours tend to be spent running around to birthday parties and catching up on all of the chores/errands we've neglected throughout our hectic week. This calls for a day at the waterpark, complete with a picnic...without the weekend crowds.


Hmmmm...what do we need to bring today? Drinks, snacks, lunch, blanket, towels, sunscreen, extra clothing, balls, frisbees...sheesh, when did a simple family outing become so complicated? Good thing we have our 6-way folding trunk organizer with a waterproof thermal carrier. We first came across this particular
trunk organizer
on QVC, and we have to tell you that this is probably one of the most practical products we have ever purchased for our beloved Saturn. We actually keep two of them in the car...it is the absolute best idea for clutter-free trunk storage.



There are so many things we like about our 6-way folding
trunk organizer. We love the flexibility of being able to adjust the compartments to securely fit whatever items we need and that it folds completely flat when not in use. This
trunk organizer really holds a lot, and is terrific for keeping groceries from spilling out into the trunk...
plus, the anti-skid pads keep everything from
sliding around during transit. Trust us...the way we drive, this is a particularly important feature! It's 30lb capacity can handle almost anything, including groceries, plants, sports equipment, auto supplies, books, kids toys...you name it. We absolutely love the
thermal waterproof carrier that comes with this particular model...it keeps our perishables cold (or hot) for hours and conveniently fits right in the carrier. The straps are a little too short, making it cumbersome to carry, but otherwise, the thermal carrier is a great added feature. Unlike other
trunk organizers
, this one comes in a variety of colors...we chose the sage for our car.
Okay, our 6-way folding
trunk organizer with waterproof thermal carrier is packed and ready for today's adventure with the kids.
Pathetic as it may sound, we feel all warm and squishy when we open our trunk to find it all clean and organized, as opposed to a chaotic mess. This
trunk organizer is a great investment and the best version we've seen. We understand that the company has a special on a 7-way folding trunk organizer combo pack (set of two) with the waterproof thermal carrier (red and pink colors only). Though a 7-way fold may be a bit overkill, this combo pack is less expensive than the one we have...great value, and worth checking out. Regardless of which you choose, this
trunk organizer is a great gift and a must-have for every driver. Definitely a "kool" idea!
Subscribe to The Daily Kool by Email