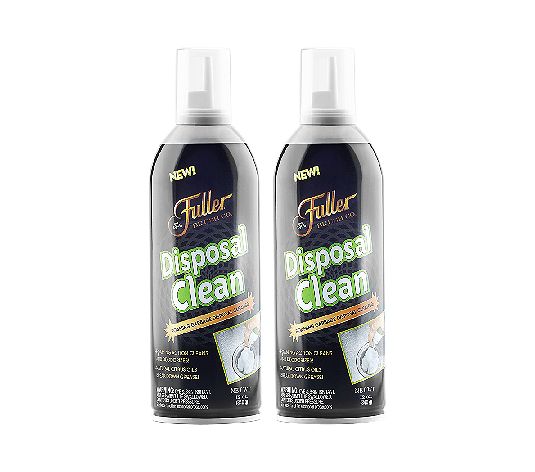 Periodically, areas in The Daily Kool home fall victim to the chaos of a busy life filled with activity, children and pets. Okay, are you ready? We confess that sometimes, we are just too busy (or too tired) to clean. There, it's out. Whew! Don't get us wrong...it's not we spend our time living in squalor. But, at some point, just about every room of our house has seen a period of what we consider unmitigated disaster...
except
, the kitchen. We are absolutely fastidious when it comes to the appearance of our kitchen...this is our domain, the room held in highest regard. We keep every crevice absolutely pristine, so imagine our surprise, when we realized we were missing the boat with our garbage disposal.
Our garbage disposal is like any other...it's a magnet for dirty, greasy build-up and offensive odor. Sure, we'd been using the Plink garbage disposal cleaner and deodorizer tablets every few days, but we really weren't getting down into the nitty gritty of our disposal's grossness. Plink smells great, but its effects are very short lived...plus, it seems to be more of a deodorizer than a cleaner. We've tried it all...baking soda w/vinegar, ice, even citrus peel...all okay, but not exceptional. We really use our garbage disposal a lot, so it was definitely time for a more effective solution. Enter the Fuller Brush foaming
garbage disposal cleaner
.
We have to tell you...many many years ago, our grandfather was a Fuller Brush salesman, so we've always known just how amazing their products are. Seriously folks, we actually have hairbrushes from this company that are more than...achem...well, let's just say we've had them a long time. We never thought to look at Fuller Brush for a solution to our problem, but thank goodness for QVC...they reacquainted us, with their feature of the Fuller Brush
garbage disposal cleaner
. Oh, yes...we just had to get this one.
All we can say is,
wow
. We aren't plumbing experts, but the Fuller Brush foaming
garbage disposal cleaner
certainly seems to get the job done deep down into pipes. And it is so easy to use! All we have to do is shake the can, attach the extension tub and press the button. The concentrated foam fills up and pops right out (pretty "kool" to see). We let it sit for a little bit, give a little scrub with a multi-purpose kitchen brush, and voila! Our disposal is clean with a long lasting citrus scent that smells fantastic. We love that the Fuller Brush foaming
garbage disposal cleaner
can be used on the bathroom sink also...it's not just for disposals. Imagine how much toothpaste, makeup and other products build-up in the bathroom drain...we use it on every sink in the house with amazing results.
We cannot say enough about this terrific household solution. It's nice to know that the company has stayed loyal to its commitment to providing quality products for so many years. The Fuller Brush foaming
garbage disposal cleaner
gives us peace of mind that our kitchen sink is clean, degreased, deodorized and mold-free...even the underside of the splash shield. Our pride in our kitchen remains intact. This is definitely a "kool" idea!
Subscribe to The Daily Kool by Email